Both English Konkani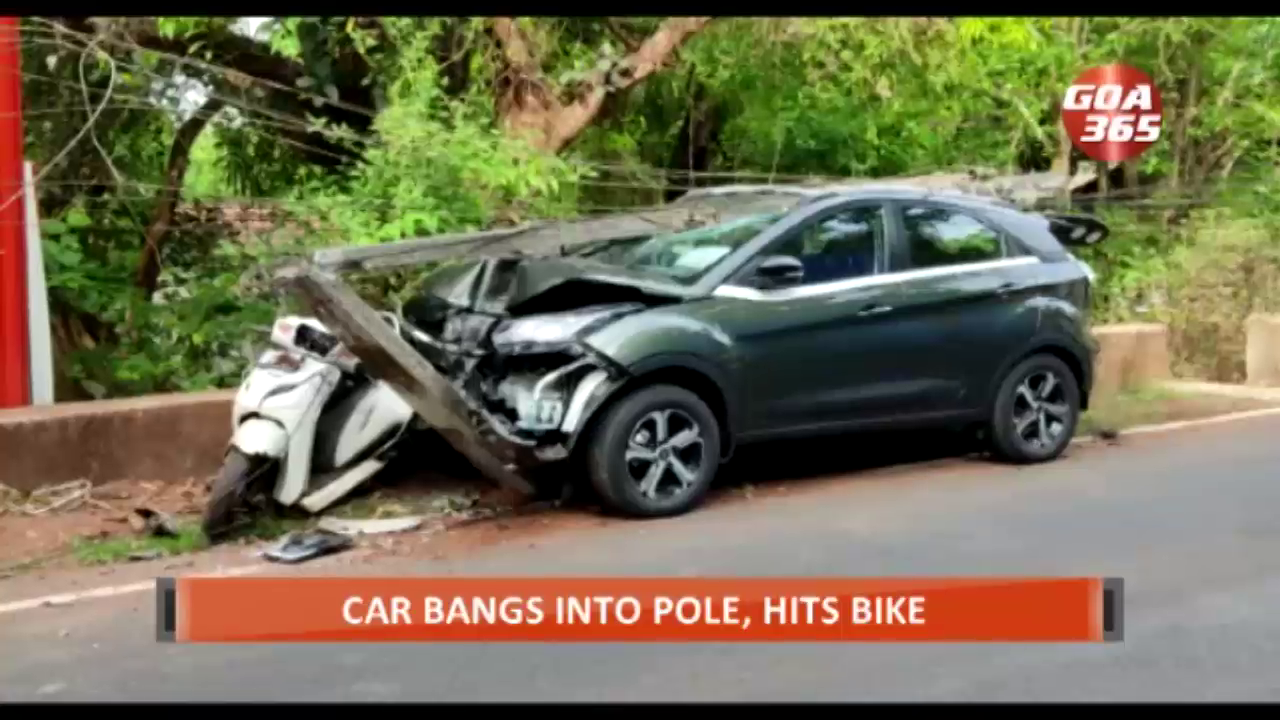 16 May 2022
A car hit an electricity pole and damaged a two-wheeler parked on the roadside at Moira on Sunday midnight. No injuries were reported in the incident.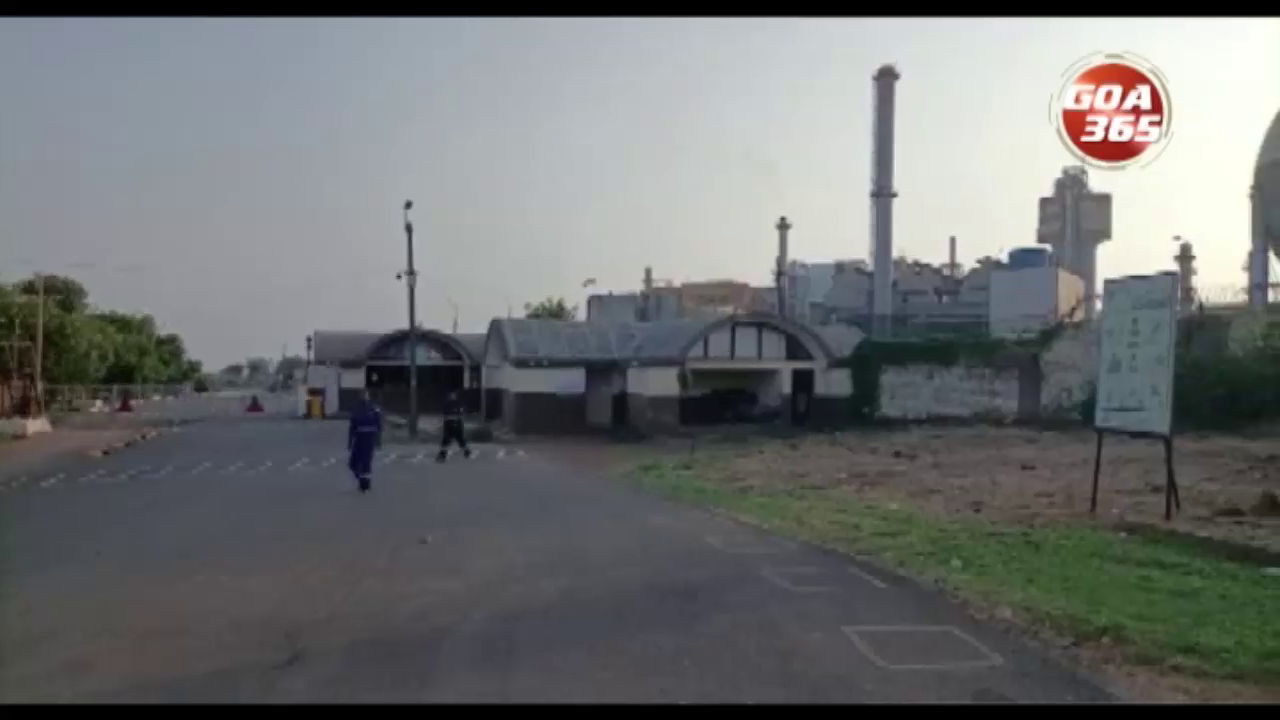 03 May 2022
At least 3 workers are believed to have been killed in a blast at a factory in Zuarinagar on Tuesday. Sources informed that the cause of the blast was improper handling of one of the tanks at the factory. The chief Minister Dr Pramod Sawant responding to the news,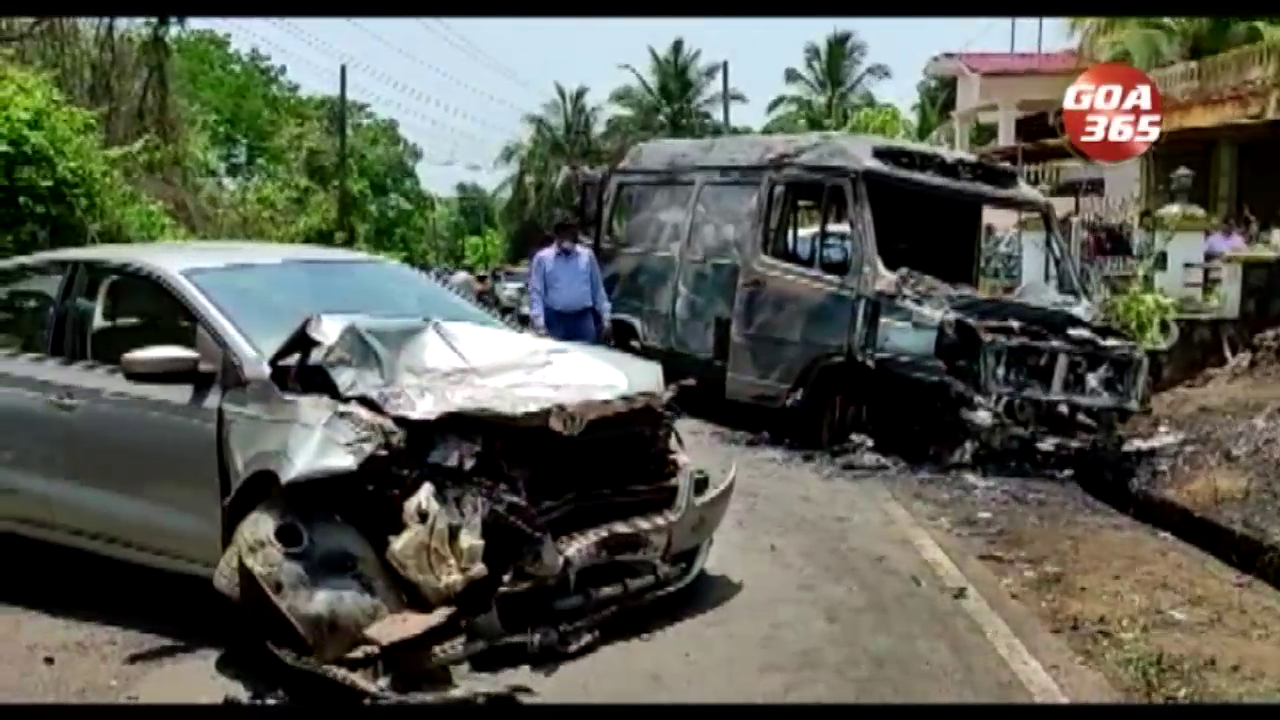 20 Apr 2022
An ambulance rushing a patient to the district hospital Tuesday morning was gutted in a fire following a head-on collision with a car at Curtorim. No fatalities have been reported, however 1 person travelling in the ambulance has sustained minor injuries.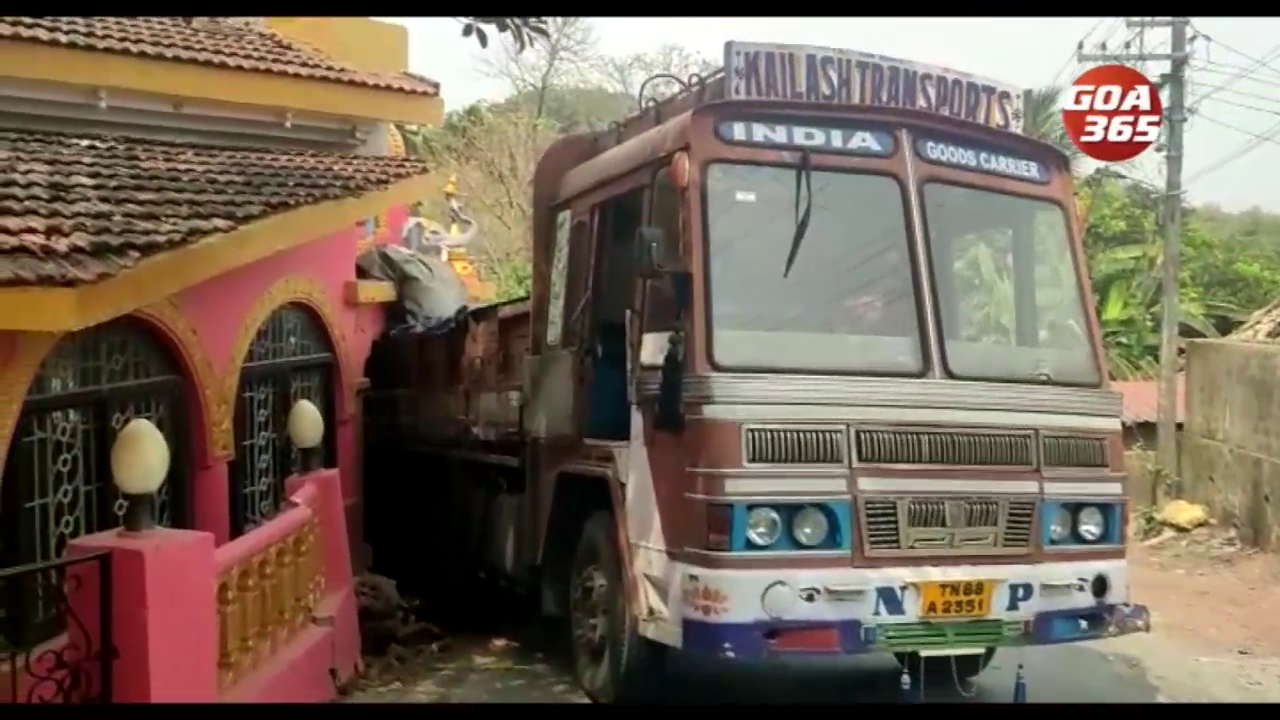 12 Apr 2022
A Cement carrying truck moving toward INS Mandovi crashed into a temple at Reis Magos, Verem early today morning. Witnesses present at the scene say that the accident took place after the breaks of the truck failed. A part of the temple structure was damaged in the accident, however no injuries were reported.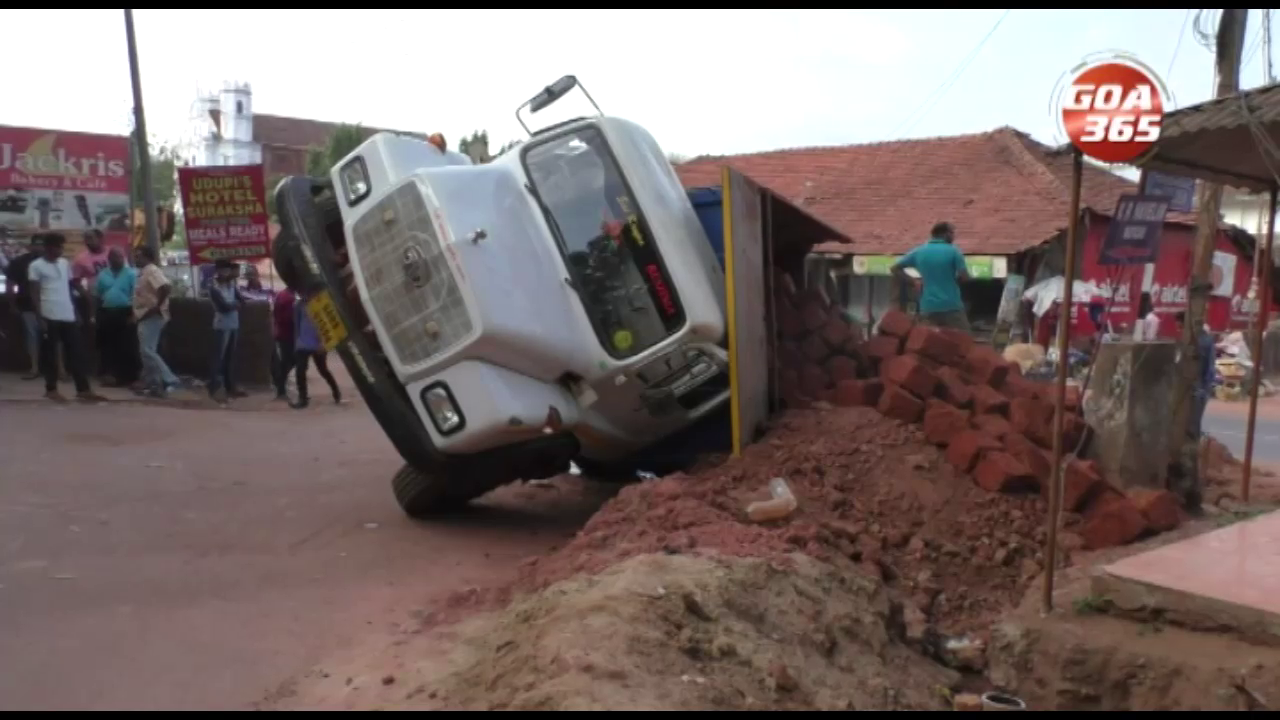 08 Apr 2022
Goa reported 251 road accidents in the month of February. 21 people also lost their lives in 21 fatal accidents in these accidents. 1740 Challans were also issued by authorities.
02 Apr 2022
A tourist bus carrying passengers travelling from Kerala burst into flames while passing over Banastari Bridge. All passengers are safe; however the bus was gutted in the fire.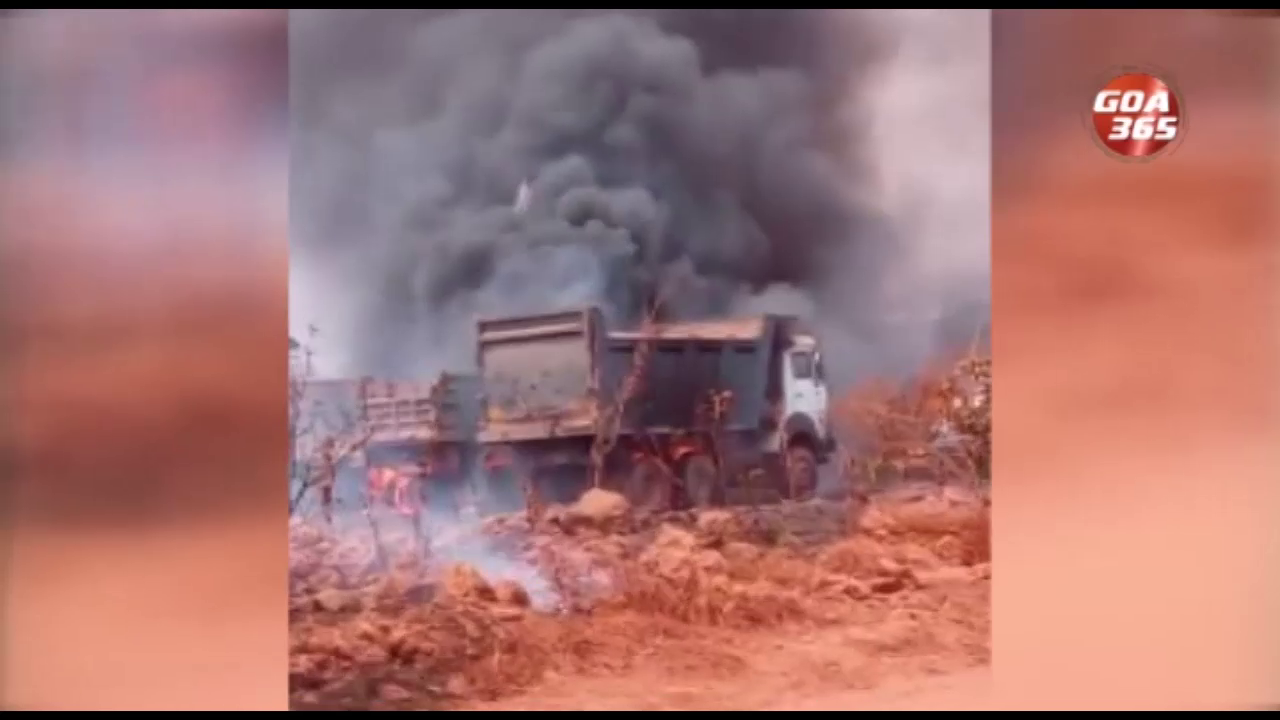 23 Mar 2022
5 trucks employed at the Mopa international airport caught fire today morning. According to officials the fire began due to dry grass and spread to trucks parked nearby. No injuries were reported, however all 5 trucks are reportedly gutted.
12 Mar 2022
In an unfortunate incident a 13-year-old student was left injured by a speeding car at Khandepar, Ponda. A major tragedy was averted as most students and some locals had already boarded the bus. This is the second accident at the same site within a short span.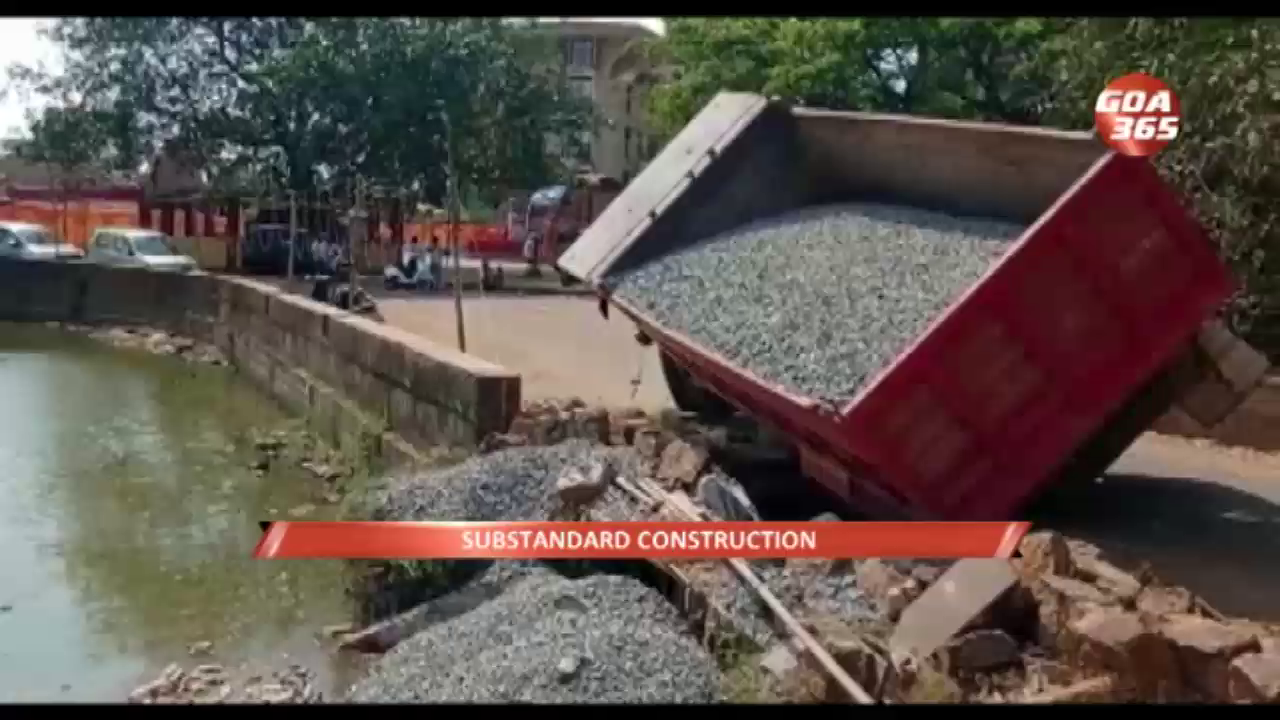 07 Mar 2022
The main culvert at the entrance of Cambrabhat Bridge in Panjim caved in earlier today, which local resident are blaming on substandard construction work done. A truck was travelling over the bridge when it collapsed. Luckily only a part of the truck sank along with the rubble and the driver was extracted immediately.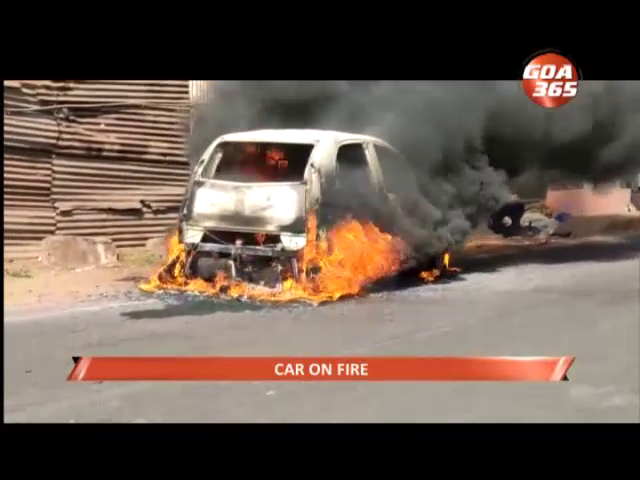 05 Mar 2022
A Tata Nano was completely destroyed after catching while travelling in Margao. No injuries have been reported from the scene, and the vehicles passengers escaped unscathed too. The fire service arrived on the scene immediately and managed to put out the fire before it could spread to neighboring areas.