Both English Konkani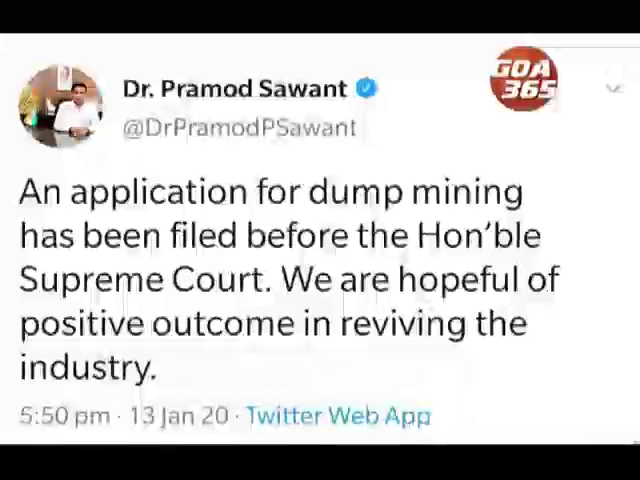 13 Jan 2020
he state has filed an application to allow sale of mining dumps before the Supreme Court. Hopeful of positive response in reviving the mining industry, the chief minister Pramod Sawant tweeted on Monday.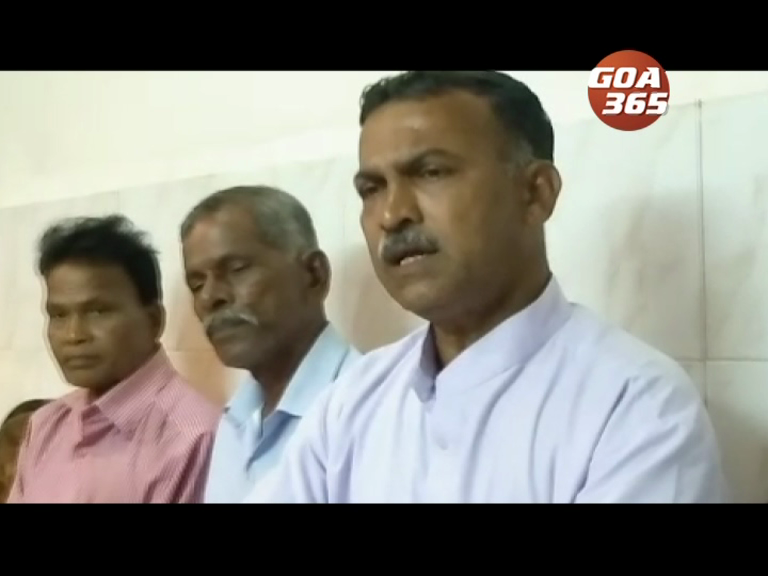 12 Jan 2020
The farmers from Mayem under the Mulakh Khazan Shetkar Sanghathana group are up in arms over the auction of the mine ore that will take place On Monday. They feel that they have been deprived from receiving their benefits. They have threatened to stop all trucks going out from the Mines with ore if they don't received their compensation of the damages and losses suffered by these farmers due to mining.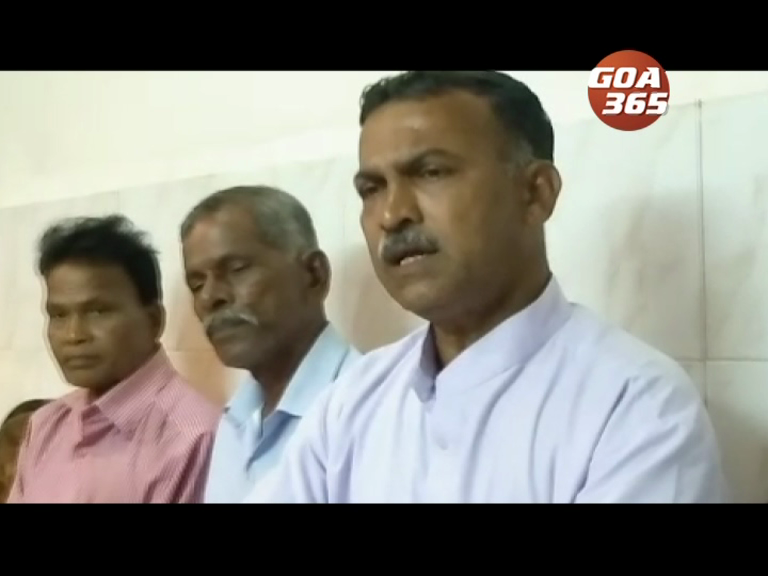 12 Jan 2020
मयेंच्या मुळाख खाजन शेतकारांचे मुळावे प्रस्न जो मेरेन सोडयनात, तो मेरेन मयांतल्यान खण मालाची वाहतूक करपाक दिवचे नात.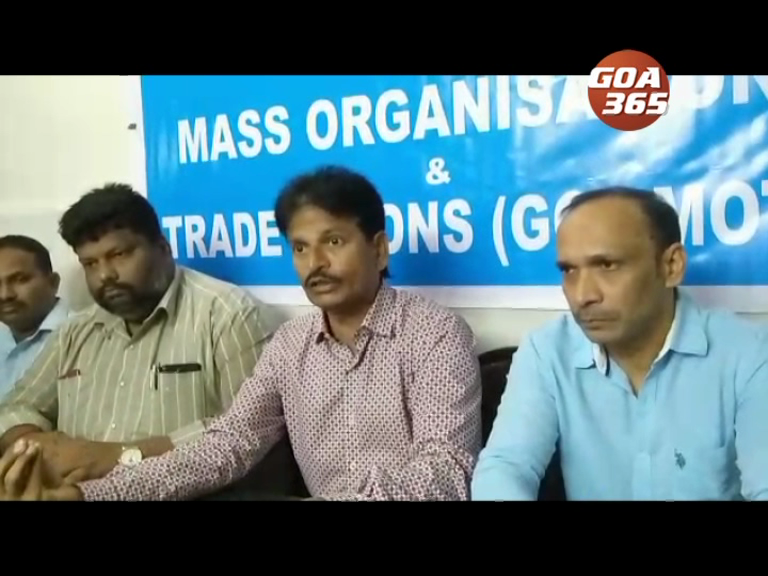 04 Jan 2020
The trade union representing the mining workers has batted for a mining corporation to restart mines. Goa Convention of Workers has demanded that the government restart mining as soon as possible by setting up mining corporation.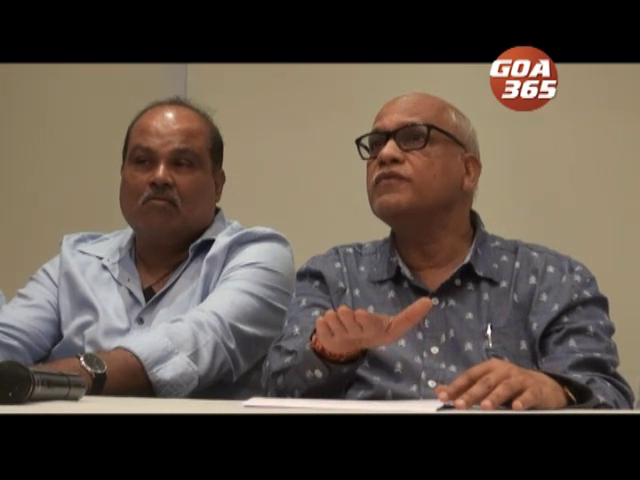 30 Dec 2019
Former Congress chief minister and opposition leader Digambar Kamat is not in favour of mining corporation to restart mining. Instead he bats for status quo wherein old mine lease holders would continue their operation.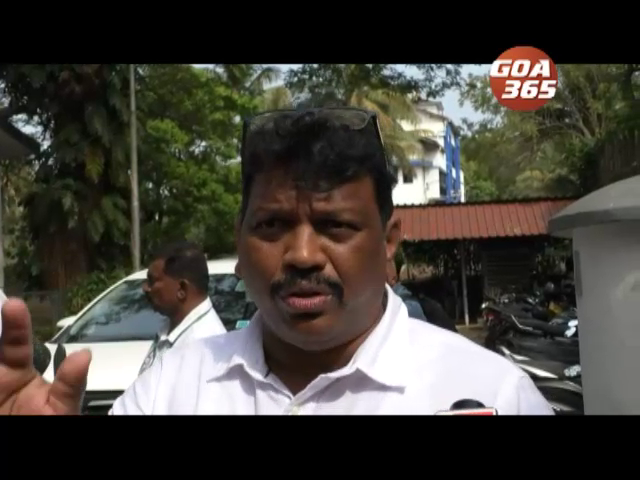 24 Dec 2019
Pressure is mounting on government to restart mining activities in Goa. Now, Minister Michael Lobo says that that the Chief Minister has agreed for the corporation.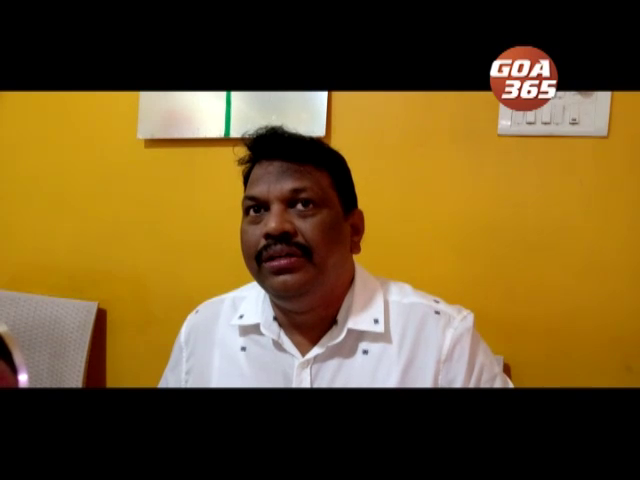 23 Dec 2019
What would be the fate of mining in the State? The review petition filed by Goa government in Supreme Courts awaits for the hearing while government is looking for the option of forming a corporation.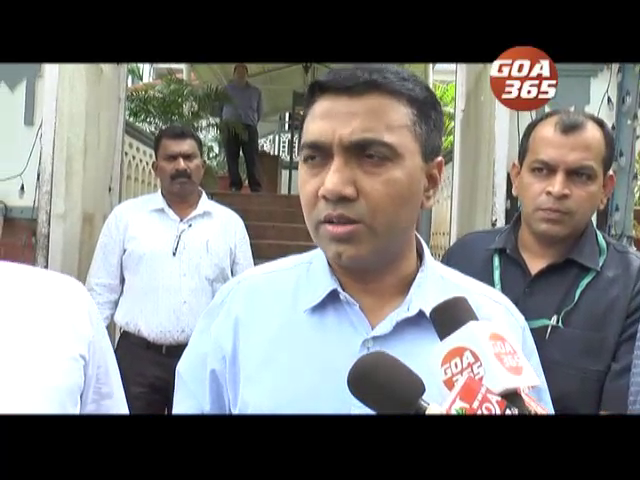 20 Dec 2019
One way or the other we will start mining in the state. The chief minister Pramod Sawant said all options are open not ruling out the possibility of a mining corporation to restart mining.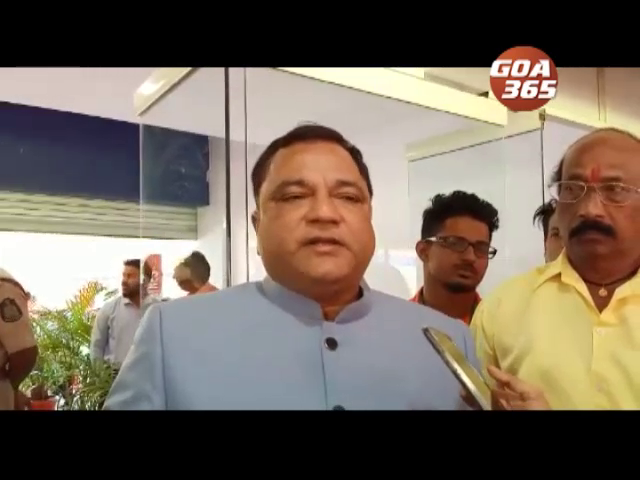 19 Dec 2019
Panchayat Minister Mauvin Godinho has come out with a new update on resumption of mining in the state. Mauvin said that if mining doesn't start in Goa in present form then the Government will start a mining corporation in the state.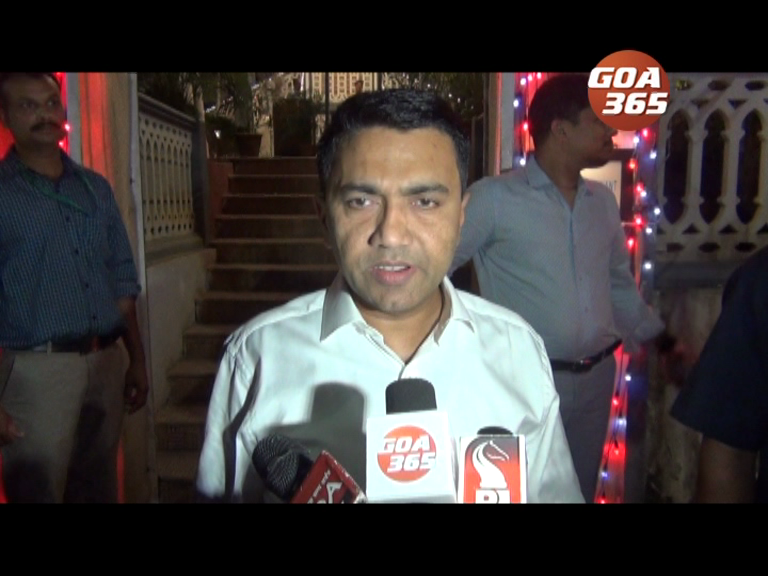 21 Nov 2019
The government will not charge mining vehicles road tax and the mining debt relief fund will continue, the chief Minister Pramod Sawant said after a meeting with mining stakeholders on Thursday. The chief minister also reiterated that his endeavour would be to restart mining operations by December end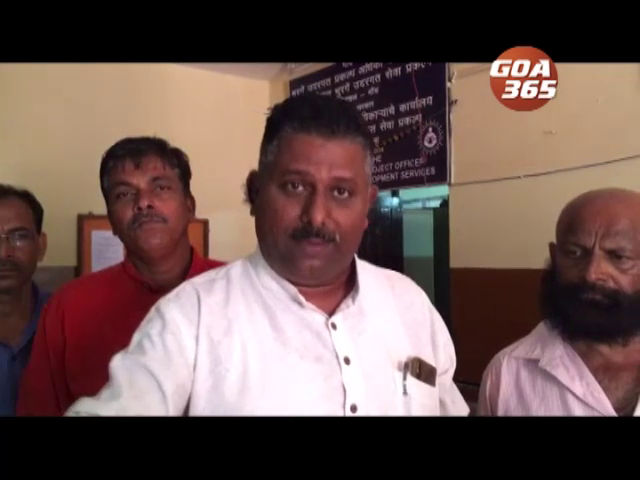 19 Nov 2019
Bicholim truck owners have finally agreed to transport e-auctioned ore of Vedanta from Monday. But local truck owners want authorities to refrain Vedanta from transporting ore in 10 wheeler trucks till then. If not, they have threatened to stop the ore transport.