Both English Konkani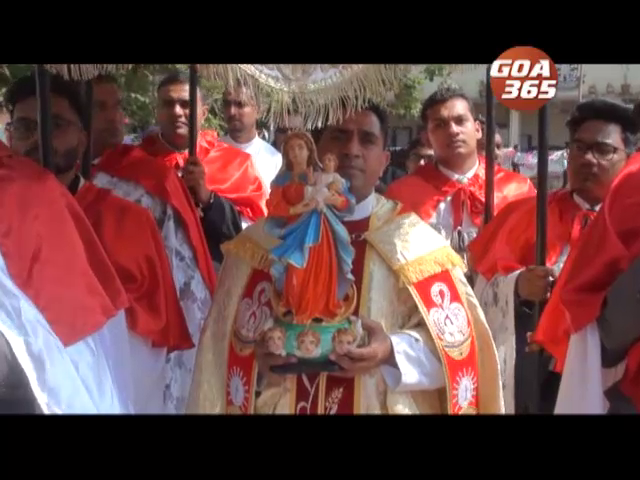 02 Feb 2020
Thousands of devotees from the state, along with the Cuncolkars flocked to the Our lady of Health Church in Cuncolim on Sunday to celebrate the Our lady of health church feast. This is one of the biggest feast celebrated in Cuncolim.
20 Jan 2020
The feast of St. Sebastian the patron against sickness, athletes, and dying people was celebrated at Arpora on Monday. People from both the religions Hindu and Catholic are seen every year coming together to celebrate this feast.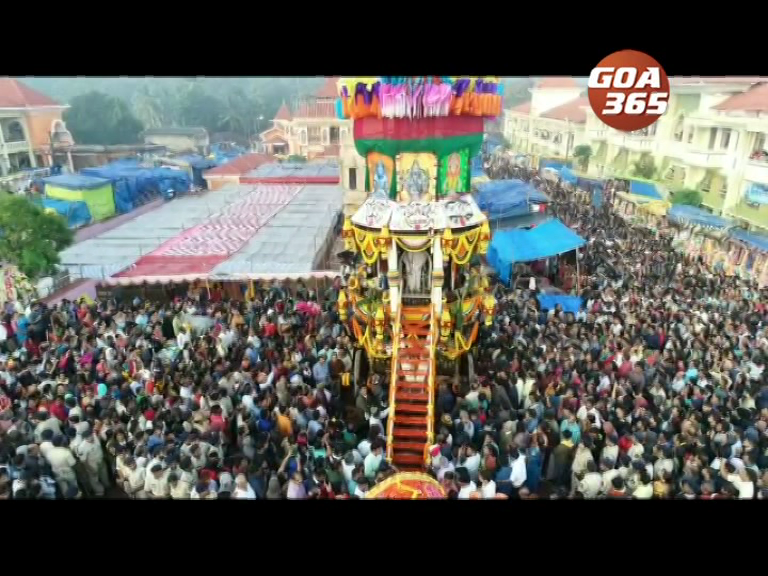 05 Jan 2020
After the mega maharat and procession the Shree Shantadurga Cuncolkarin zatra ended on Sunday. Thousands of devotees across the state took part in the final day celebration of Jatra at Fatorpa. While on Monday, the offerings offered for Godness of Shantadurga will be auctioned.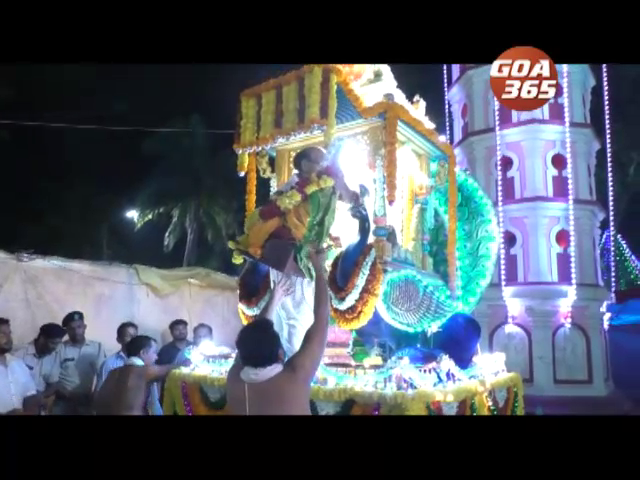 29 Dec 2019
The festivities of Shantadurga Fatarpekaring Jatra continued on 3rd day with devotion and religious fervor. The main attraction of the festival is palanquin procession.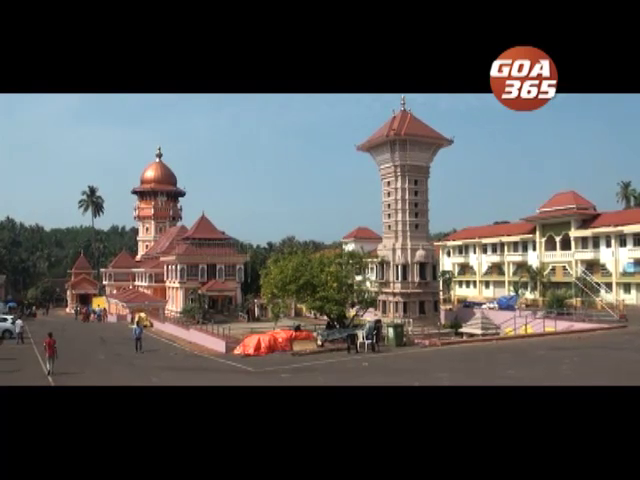 27 Dec 2019
The famous jatra of Shantadurga Kuncolekorin would celebrated from 31st December till 5th January.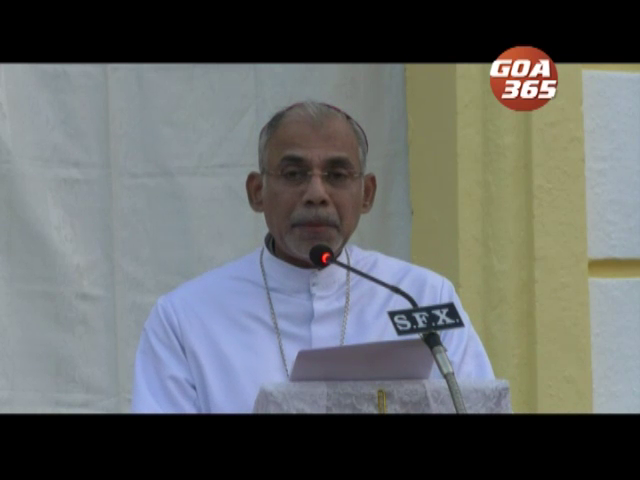 27 Dec 2019
We should not have any discrimination with Religion, Caste, Colour or Gender, its time for all get united as one and live together in love. This is what the Arch Bishop of Goa & Daman, Dr. Filip Neri Rodrigues said on Friday. Goa is state that is an example of Love and togetherness and this should be spread across the country and the world. He added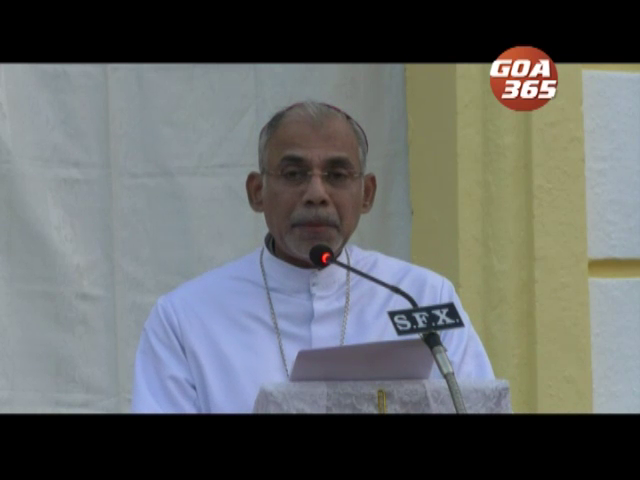 27 Dec 2019
जात, धर्म, रंग वा लिंगभेदावेल्यान मनशां मनशां मदीं फरक करूंग फावना.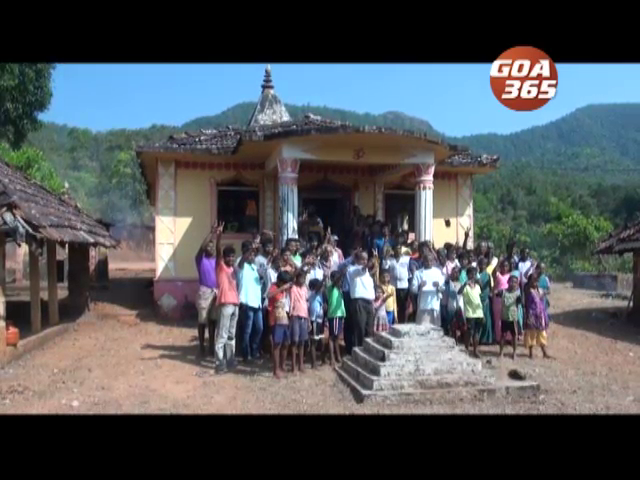 25 Dec 2019
At last, after 11 long years, three temples of Khaddem in Balli have been opened for public. A court battle between two local groups of Velip community had compelled the court to keep it closed without any rituals or festivities.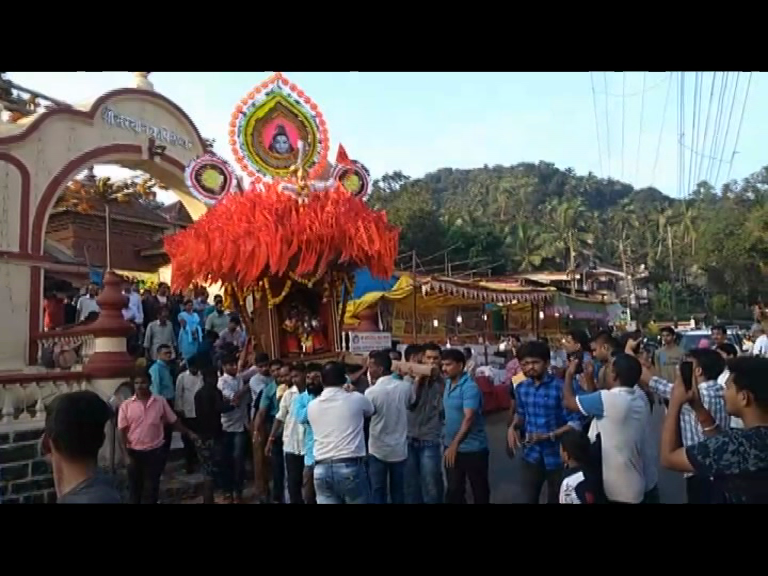 28 Nov 2019
The famous jatra of Kamleshwar and Kapileshwar at Kapileshwari in Ponda was celebrated with great devotion and religious fervor. Celebrations included, palanquin processions, rath, taranga and diujam.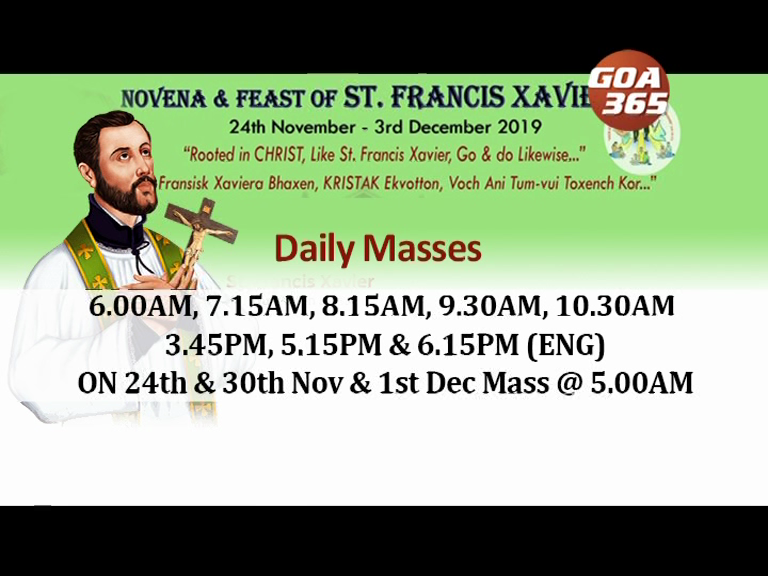 22 Nov 2019
The novenas for the St. Francis Xavier's feast will commence from Sunday. The first novena mass will be celebrated on Sunday at 6 in the morning.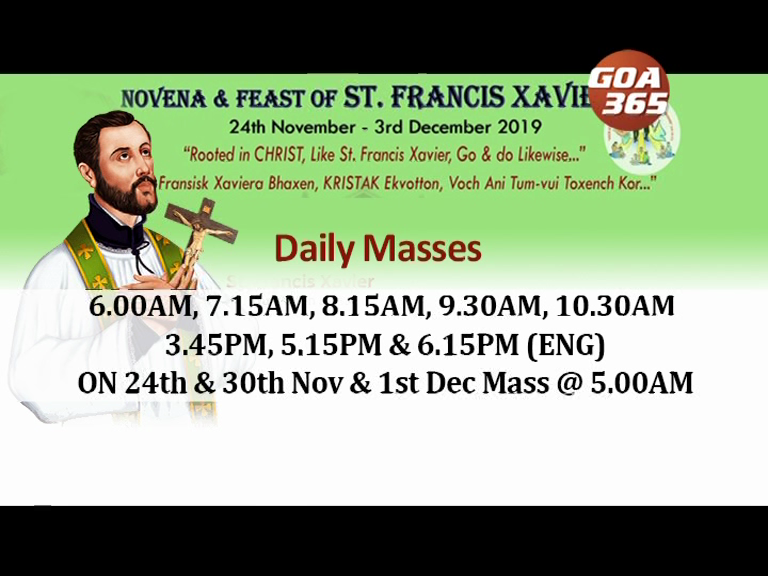 22 Nov 2019
सेंट फ्रांसिस झेवियराच्या फेस्ताचीं नोवेनां आयतारच्यान सुरू जातात.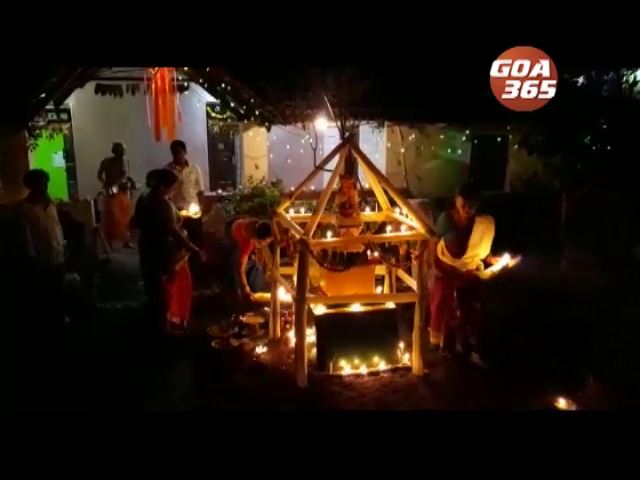 10 Nov 2019
The Diwali celebrations came to end after Hodli Diwali celebrated across Goa. Hodli Diwali also known as Tulshiche Login was celebrated by Goan with enthusiasm and religious fervour.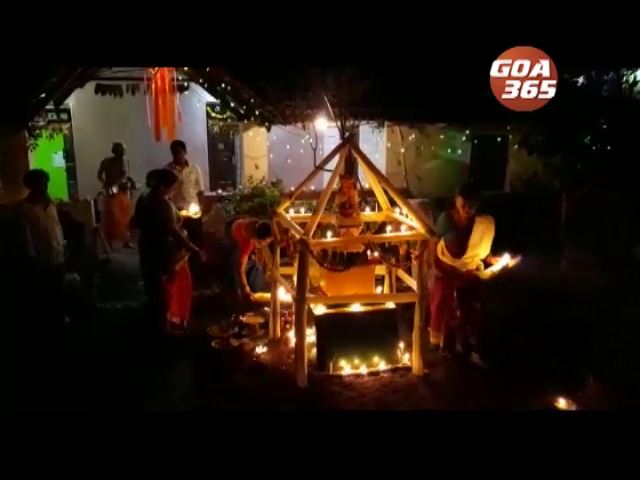 10 Nov 2019
शेनवारा कार्तिक शुक्ल एकादशीक गोंयकारांनी पारिपारीक पद्दतीन तुळशीचें लग्न लावन व्हडली दिवाळी मनयली. व्हडले दिवाळेक तुळशीचें आनी शाळीग्रामाचें, म्हटल्यार विष्णुचें प्रतिकात्मक लग्न लायतात. पळयात कांय देखावे.