Both English Konkani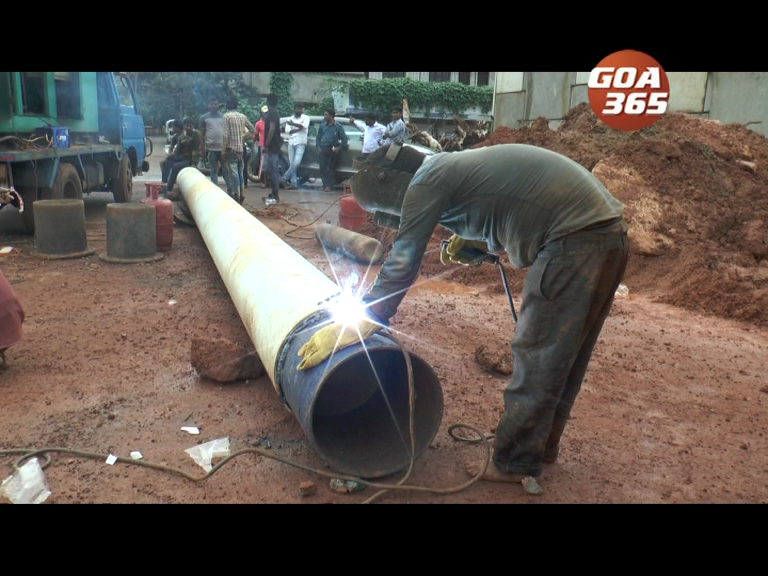 23 Aug 2019
The repair works of 750 mm water pipeline which broke at Curti-Khandepar was finally completed Thursday night. But the work on the St Cruz pipeline break at Cujira. Now former St. Cruz sarpanch Marian Araujo has threatened to block highway construction works if Cujira pipeline is not shifted first. It may be recalled that road work was the reason for the break in piplene at Curti which resulted in 7 days drought for the Capital city ands surroundings.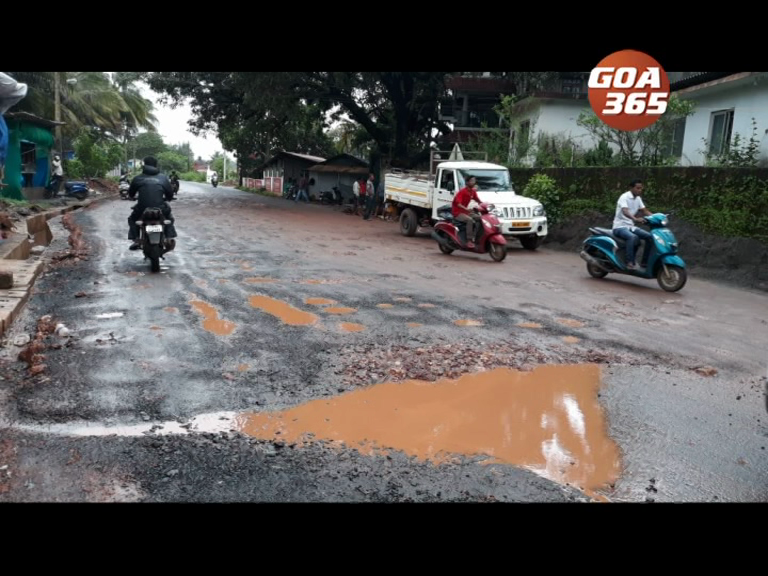 23 Aug 2019
A small stretch of road between 20 to 50 meters in Nagoa had become a death trap for commuters. It was like a roller coaster ride for people passing that side. This road was done up again and again. But the work deteriorated a short time after repairs. Recently too repair work was taken up. But it was not before the monsoons but during the monsoon. Which created more problems for the locals and commuters. This created a huge mess and had to be stopped due to the heavy shower. But now on Friday, interlocking pavers have been installed on the road to curb the pothole menace.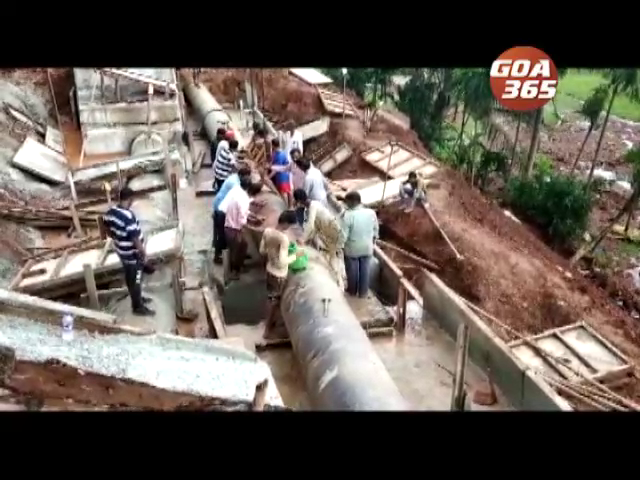 22 Aug 2019
The second pipeline from Curti supplying water to parts of Ponda-Tiswadi has been connected on Thursday morning and water is supposed to be released by Thursday evening itself. Panaji and surrounding areas got water early on Thusday morning after the tanksat Altinho began filling by 9 on Wednesday. The Engineers says that the water supply will reach people in Marcel, Cumbarjua, Old Goa, Banastari, Betki-Khandola, Keri, Khorli & Diwar island post-midnight . Watch the on going work at Curti.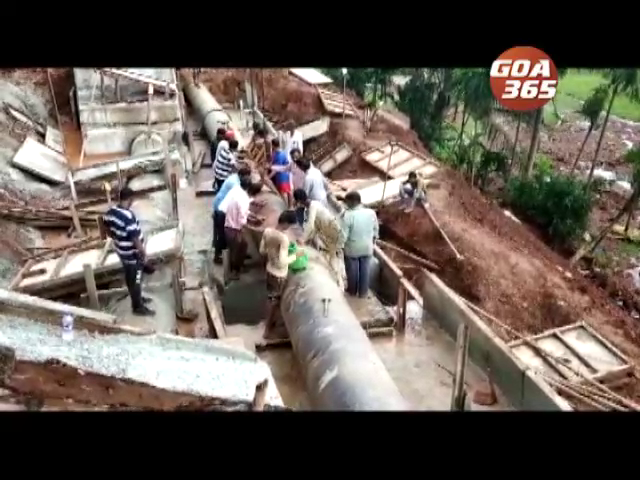 22 Aug 2019
तिसवाडी म्हालाची उदका पुरवण सुरळीत केल्या उपरांत काल रातीं फोंडा, माशेल आनी हेर वाठारांक उदका पुरवण करपी पायप लायनीचें काम ताकतिकेन पुराय केलें.
21 Aug 2019
Wednesday has come and gone. PWD officials sy that the water will reach by Panaji tanks late on Wednesday. But looks like Panjimites can expect water only on Thursday morning. Marcel residents will have to wait for another 3-4 days at the least.
21 Aug 2019
बुधवार जावन गेलो. उदकाच्या बदला नळांचे तोटयेंतल्यान हवाच भायर सरता. पणजेकार आजूनय उदकाक आशेला. उदका पायप लायन दुरुस्त करपाचें काम झुजा पांवड्यार चालू आसा.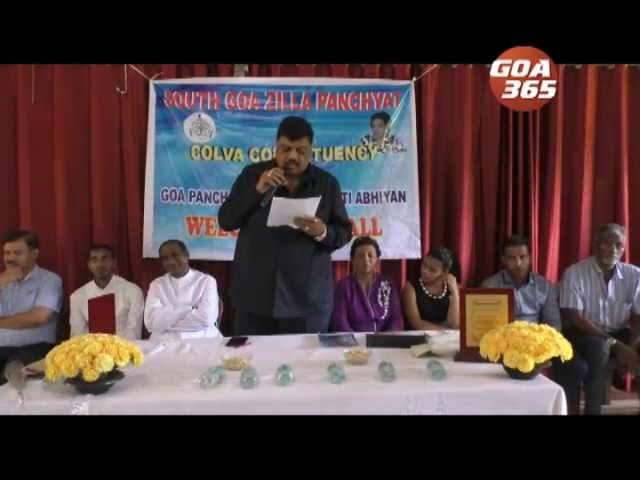 21 Aug 2019
50% of today's youngsters are into drugs today. And the police are also involved in the drug trade. These serious allegations are made NCP MLA Churchill Alemao.
20 Aug 2019
Its the 6th day since the capital Panaji does not have water. And the Tuesday afternoon deadline has now passed. Now the PWD minister says that Panjim will get water by Wednesday morning.
20 Aug 2019
सेगीत सव्व्या दिसाय पणजेकारांक उदक मेळूंक ना. मंगळार मेरेन उदक दिवपाची डॅड लायनय आता फाटी पडल्या. भौशिक बांदकाम मंत्री आता म्हणटा बुधवारा सकाळ मेरेन पणजेकारांक उदक मेळटलें.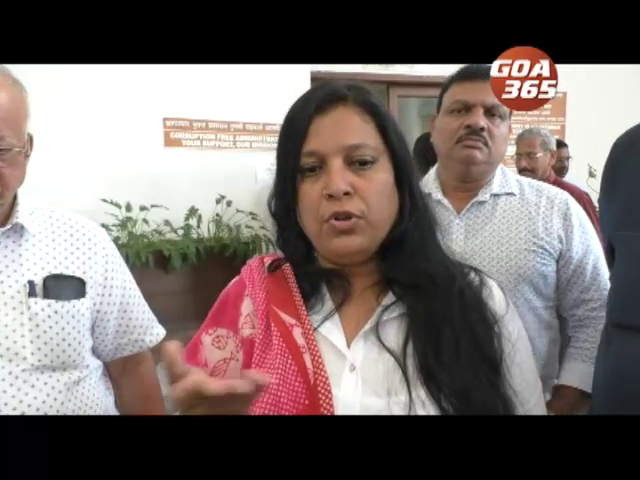 20 Aug 2019
Revenue Minister Jennifer Monserrate has assured to solve the pending tenancy and land acquisition cases in South Goa. She has also assured to repair and renovate the toilets at the administrative complex.
20 Aug 2019
On daily basis there are many cases registered at the Sub district hospital in Chicalim of suspected dengue. The NCP have condemned the death of a 22 year old youth of suspected Dengue.
20 Aug 2019
Another strike has hit the GMC compound. This time are the GMC patient attendants. The patient attendants are on their 2nd day of strike. But they say that their strike is not effecting their work. They allege that they are catering to extra patients and are not getting paid OT. They are also not been given the facilities they have been promised. They said that their strike will continue for next couple of days until their demands are not met.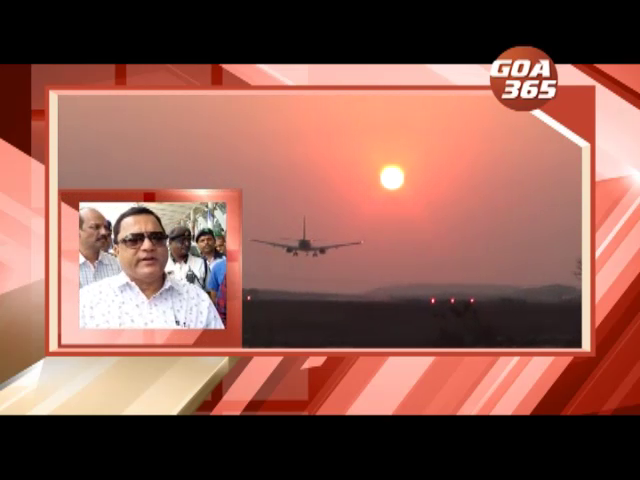 20 Aug 2019
Animal Husbandry Minister Mauvin Godhino said that dog menace at airport runway will be solved.