Both English Konkani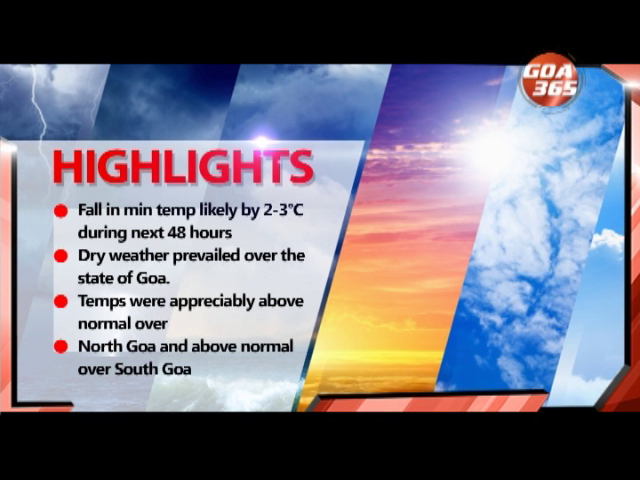 17 Jan 2021
There was no large change in minimum temperature on 17th & 18th January, 2021. However, the minimum temperature are likely to fall by 2-3°C after 48 hours.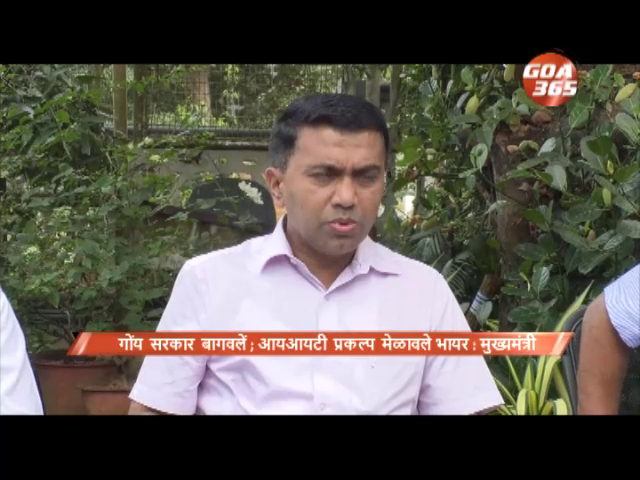 15 Jan 2021
Pramod Sawant led government finally surrendered the Melauli battlefield. Chief Minister announced the proposed IIT project supposed to come up in Melaulim cancelled. The Chief Minister said he would think of dropping cases filed against villagers. But said that the cops had not stepped on sleeping women in return accusing villagers of hitting cops with sharp objects and injuring 6-7 cops.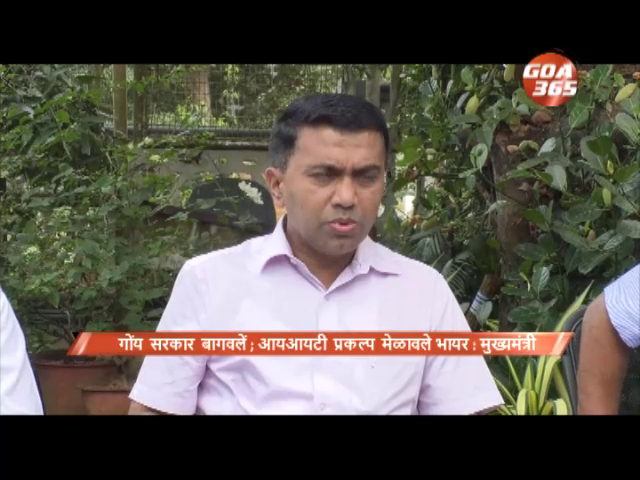 15 Jan 2021
प्रमोद सावंत सरकारान मेळावले प्रकल्पाचे बाबतींत निमणें कडेन बें म्हटलें.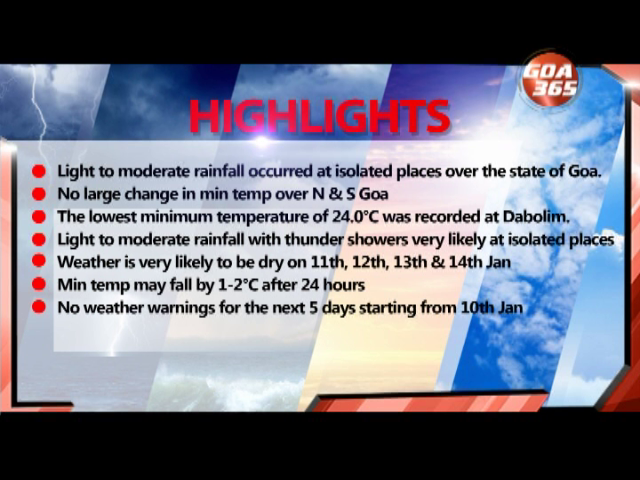 10 Jan 2021
Light to moderate rainfall occurred at isolated places over the state of Goa. And there was no large change in minimum temperature over North Goa & South Goa districts of the state.
10 Jan 2021
Goycho Kul Mundkaracho Awaj and GAKUVEDH have filed a complaint with National ST Commisoner and President of India to act against PI Sagar Ekoskar after the incidents at Melaulim a couple of days back.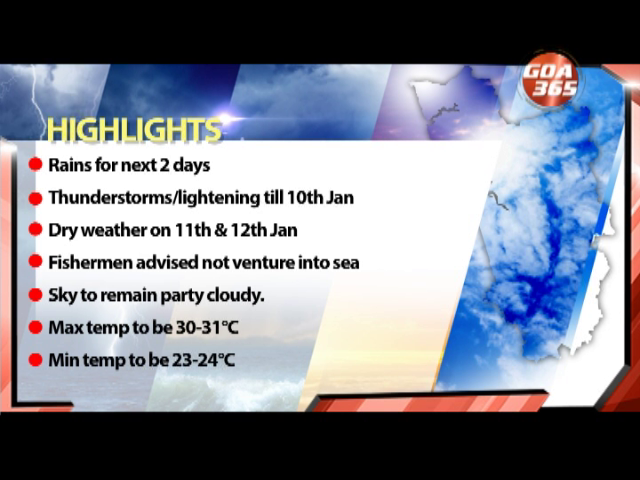 09 Jan 2021
The light rain accompanied by thunderstorms will continue to lash most parts of Goa until 10th January. The rainfall activity will decrease after that, with dry weather expected on 11th & 12th January. Fishermen are advised not to venture into the sea, IMD said.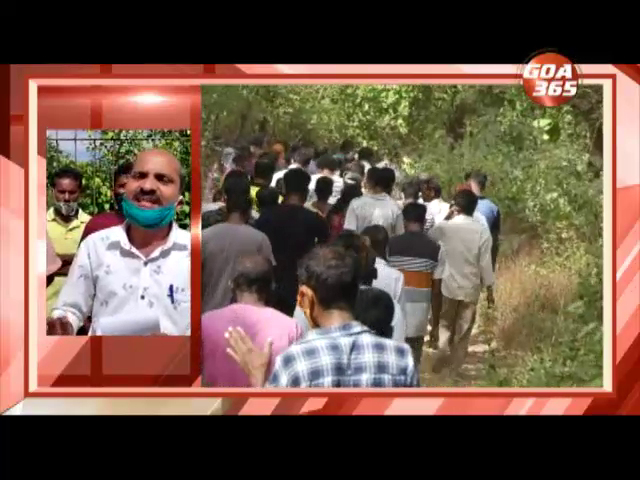 07 Jan 2021
The Melaulim locals are upset with the police. However, the Melaulikars are not backing down. Various activists and NGO are now backing Melaulim villagers too.
03 Jan 2021
Goa could get light rain on 6th and 7th January. But the weather will remain dry for the next three days. Sky will also remain clear. Maximum temperatures likely to be around 34-35°C and minimum temperatures likely to be around 23-24°C.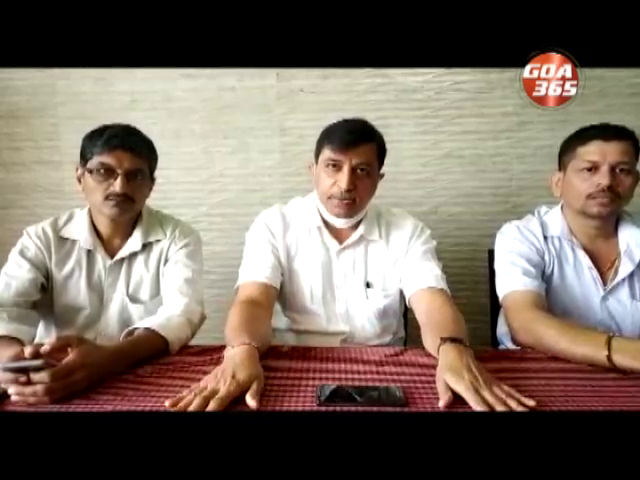 27 Dec 2020
Goa Dairy's management do not have answers on whether the society is making a profit or loss.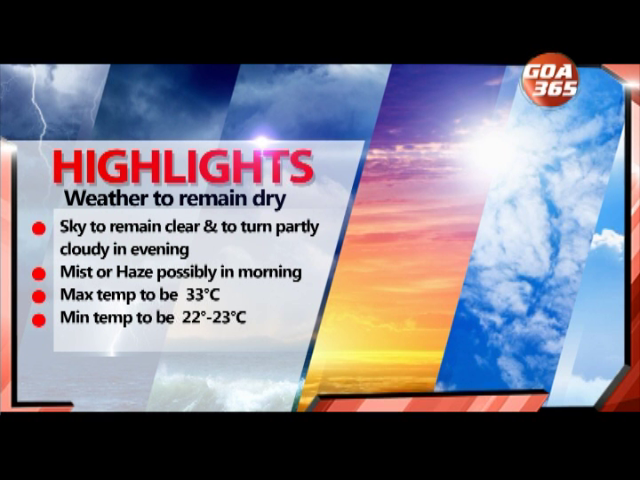 25 Dec 2020
The minimum temperature is likely to drop by 2°C in Goa. While the weather continues to remain to be dry until the end of this year. The sky will remain clear and would turn partly cloudy in the evening. Mist or haze possibly to prevail in Morning. Maximum temperatures likely to be around 33°C and minimum temperature likely to be around 21°-22°C.